CADSYS engineering business group offers Architecture and Engineering Services which includes structural, mechanical, electrical & plumbing and building management system design. We provide the following services:
Architecture:
Feasibility studies.
Concept Design.
Design Review.
Specialized services in ICT, Integrated BMS & Security systems.
LEED Consultancy, energy audit & Mgmt.
Building Information Modeling.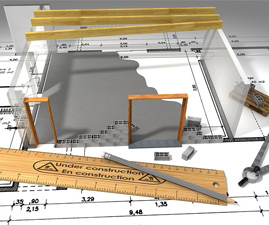 HVAC Detailed Engineering:
Heat Load Calculation.
Selection of HVAC Equipments.
Heating, Cooling & Ventilation Schematics.
Control schematics.
Energy efficiency analysis.
Ducting plan, section and details.
Duct fabrication Drawing.
Bill of Quantity.
Electrical Detailed Engineering:
Electrical Load calculations.
Lighting calculations.
Electrical Single Line Diagram.
Single line diagram-for fire detection and alarm system and gas based system.
Security systems layout.
Fire Detector & Alarm Layout.
Bill of Quantity.
Plumbing Detailed Engineering:
Pipe sizing for water services.
Soil & Waste Schematics.
Soil & Waste system Layouts (Plans & Details).
Medical Gas & Vacuum Piping Design.
Selection of Insulation for Piping Materials.