iPowerFour provides the complete range of services such as application development, process re-engineering, application integration, application maintenance and support. Our service offerings are uniquely positioned in areas such as user interface design, cloud enablement of applications, product development, service-oriented architecture, legacy applications, verification and validation, business intelligence, and migration services with substantial experience in globally distributed delivery system having centers across the globe in US, UK, Middle-east and India.
Please find more details in www.ipowerfour.com

Apex Advanced Technology LLC (Apex), an engineering firm based in Herndon, VA and provides Engineering services to customers worldwide. Apex has well qualified and professional staff members with years of experience in providing quality engineering services to many projects and clients of international repute.
Please find more details in www.apexadvancedtech.com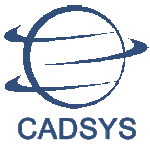 The Engineering Business Group at Cadsys (India) Limited is a professionally managed Consultancy Organization providing Comprehensive design and project management services in Architecture, Structure, MEP, Fire Protection, ICT, Security systems & Interior Design. Our Mission is to be market leaders in providing innovative design solutions by integrating innovative technology and process for the betterment of the people and the planet. Our technical expertise and committed service over the years has won us projects in aviation, commercial, residential, leisure, educational, defense and health care sectors. The Engineering Business Group @ CADSYS is established as a "one stop solution provider" for all our customers' needs in the building and infrastructure industry – from concept to detailed design and project management support.
Please find more details in www.cadsysengg.com