We have a deep understanding of the evolution of mobile technology and its usage and have aligned with it completely. We have developed significant expertise in almost all the smartphone development environments. We develop native, hybrid, and web apps in the cutting edge Virtual Reality (VR)/Augmented Reality (AR)/Mixed Reality (MR) space and also for the more conventional domains/applications.
Virtual Reality/Augmented Reality/Mixed Reality
Virtual reality has revolutionized how businesses and are carried out and has streamlined communication between business owners and their prospective customers. People can now view products, communicate with businesses and shop through their mobile applications in an innovative manner. It has evolved into a powerful sales and marketing tool across verticals. We incorporate augmented reality, mixed reality and virtual reality technologies to build apps that can potentially help our customers in a number of ways such as
Immersive customer experience
VR enabled applications make the online shopping experience even more interactive and immersive. We can build apps for eCommerce stores to enable buyers to get a 360 degree view of the product they plan to purchase. This can potentially increase sales volumes as customers get a real world physical shopping experience online without having to go to the brick and mortar store. This also enables higher customer satisfaction and lower rate of product returns thereby driving up profits for the stores. The experience offered by VR driven applications enables end-users to execute appropriate transactions rapidly and allows eCommerce stores to improve the quality of their customer service/support. VR apps can positively affect the customer's experience of a product/service through other practical ways such as digital user manuals, VR based product set up instructions and virtual product testing (this includes trial usage of the product through augmented reality).
Amplified user engagement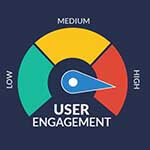 User interface is a critical driving factor in amplifying user engagement. We understand this and hence focus on creating VR apps with user interfaces that help simulate real life-like experiences which in turn have an impact on end customer loyalty. If there are a large number of steps that a user needs to do on an eCommerce store front to complete an activity, the cognitive load becomes high and the user has a poor experience with the UI which can lead to reduced engagement. AR driven apps can lower the cognitive load of users by taking on certain tasks for them which can then lead to better user engagement. VR apps also motivate/generate user engagement by providing a first-person perspective to users by removing the distance between the user and the device. Interacting with an app in the first person places the user at the center of the experience, thereby increasing user involvement, making things more real and enabling a true connection between the user and device.
Exalted brand credibility
VP apps that we build allow corporate marketers to reach their target end customers directly and present themselves in a very credible manner. End consumers can better relate to the brand and appreciate its positive highlights through the all-enveloping and captivating experience. Over a period of time, this leads to repeat consumers, high brand trust which drives the credibility of the brand. Therefore, a good VR app accentuates the market value of the service being offered to the end customers. This translates into higher conversion rates, increased sales, a loyal customer base and improved branding. Additionally, a sharp brand differentiation can be achieved by an appropriate blend of product photography, graphics and virtual/augmented reality apps. This in turn enhances brand visibility which leads to high end-user interactivity. Repeated interactions, with the product/service by end consumers, have a major positive impact on the credibility of the enterprise brand.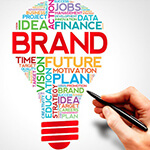 Better operational efficiency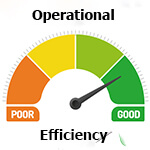 Corporate organizations can utilize VR apps to streamline business operations and improve operational efficiencies. An example of such a scenario would be apps that help conduct meetings/teleconferences which effectively simulate in-person meetings which in turn lead to better time management and elimination of travel costs. Additionally, our mobile app development offering utilizes augmented reality to refine the mode of customer communication in mobile applications. Enterprises can leverage real-time video to make direct contact with end-clients leading to superior productivity/efficiency besides better client relationship management. VR/AR based apps enable innovative transformation of the technology and the process of conducting corporate interactions and communication both within the enterprise and externally with clients – thereby, leading to significant enhancement of overall business efficiency, reduced costs and high productivity.
Enhanced learning
Education institutions and corporate training depts. can leverage virtual reality apps to enhance the learning experience and make it exciting for students/employees. Learners can use VR apps to go on virtual field trips to physically inaccessible locations, enhance their language skills by connecting with people across the world and much more. Educational institutions can also use VR apps to bring in innovation in classroom teaching with benefits such as greater engagement, enhanced retention, and minimal classroom distractions. Some examples of areas where these VR apps can be applied include – an interactive way to teach the fascinating intricacies of the solar system with an intensive tour of planets/stars in our galaxy, a non-invasive trip inside the human body to highlight its various systems (respiratory, digestive, circulatory etc.) or swap traditional art materials with any virtual space for a canvas (apps that could have dynamic brushes, a variety of UIs and the option to share artworks).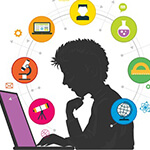 Our mobile app development team can build VR solutions for devices such as Google Cardboard, Oculus Rift, HTC, Samsung Gear VR and more which can be deployed on the web or iOS and Android.
We have extensive expertise in developing virtual reality apps for a wide range of requirements that are specific to verticals/industries
Healthcare
Help healthcare professionals learn new skills in a safe environment and perform surgical training without any risks
Medical lab and equipment design review
Architecture, Engineering and Construction
Better design reviews and demonstrations
Collaboration with multiple users to enhance decision making
Virtual mockups for improved efficiency and productivity
Education
Makes learning more engaging and interactive
Present large volumes of complex data in a simple and easy to understand manner
Virtual field trips
Effective distance learning courses
Manufacturing
Reduce employee injuries and ensure safe training by simulating workplace environment
Review workflows and streamline benchmarking process
Increase collaboration between designers and clients
Conventional Applications
We have successfully implemented many mobile applications involving convergence of mobility, social media and cloud. Most of our mobile applications have cloud integration.
Our key areas of expertise:
Our development team consists of architects and developers who have substantial competence in the following technologies
iOS development using Cocoa framework, SQLite database, cloud integration
Android framework using Eclipse, Java, MySQL, etc
Blackberry development using Eclipse, Java
PhoneGAP, Mono
Google ODK
We have developed following types of applications
Native Apps with local data store
Apps with Cloud integration using web services
Apps using Video, Phone, GPS features of device
Apps with eCommerce
Google ODK based apps with customization